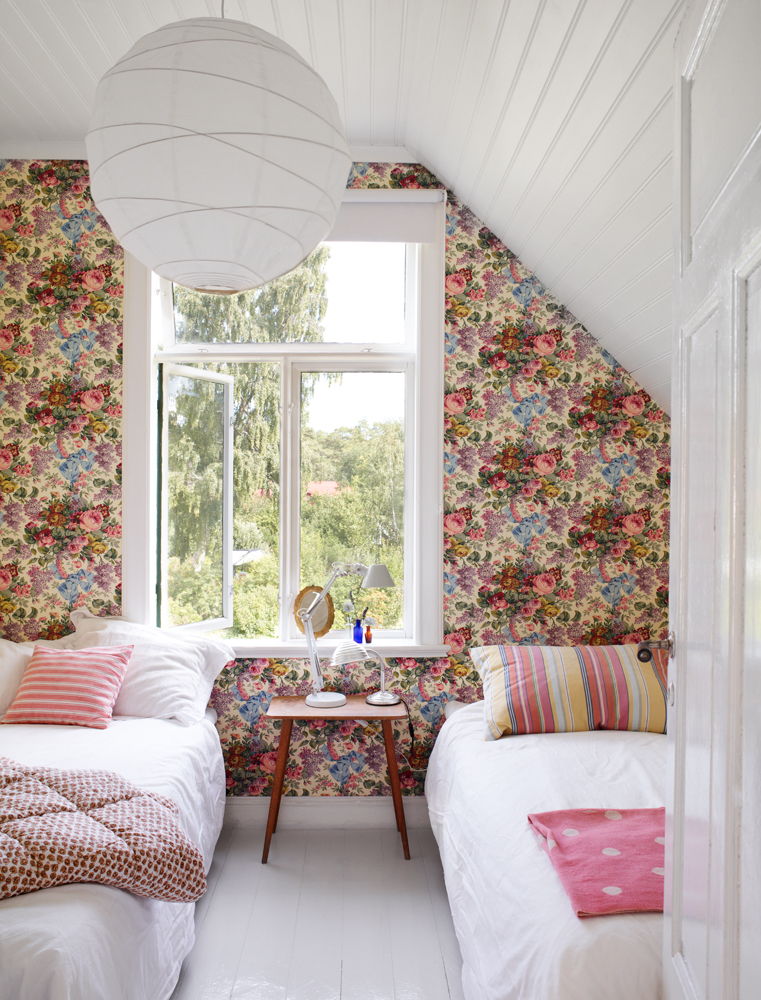 From Pinterest, originally from media.tantjohanna.se. LOVE the simplicity of the beds with the busy wallpaper. Really would love to do this in my room in Michigan!
Happy Monday, everyone! I hope you had a fantastic weekend.
I thought I would share with you a few of the summery interiors (and exterior) that have been inspiring me this week.
So, read on and slip away into a summer day dream...
A great sleeping porch with lots of color from Apartment Therapy via Pinterest. How much do you want to wake up there on a lazy Saturday morning in July?
(P.S. Pink--it's seriously hot this summer. Embrace it.)